Thursday SOLD OUT und tickets are running low!
23.05.2022
We can see the "sold out" on the horizon. 💫 Our day passes for Thursday are now sold out as well! You know what that means: Get your tickets now before it is too late!
HERE is the link to our tickets. 👽
Thurdsay Day-Passes soon SOLD OUT
23.05.2022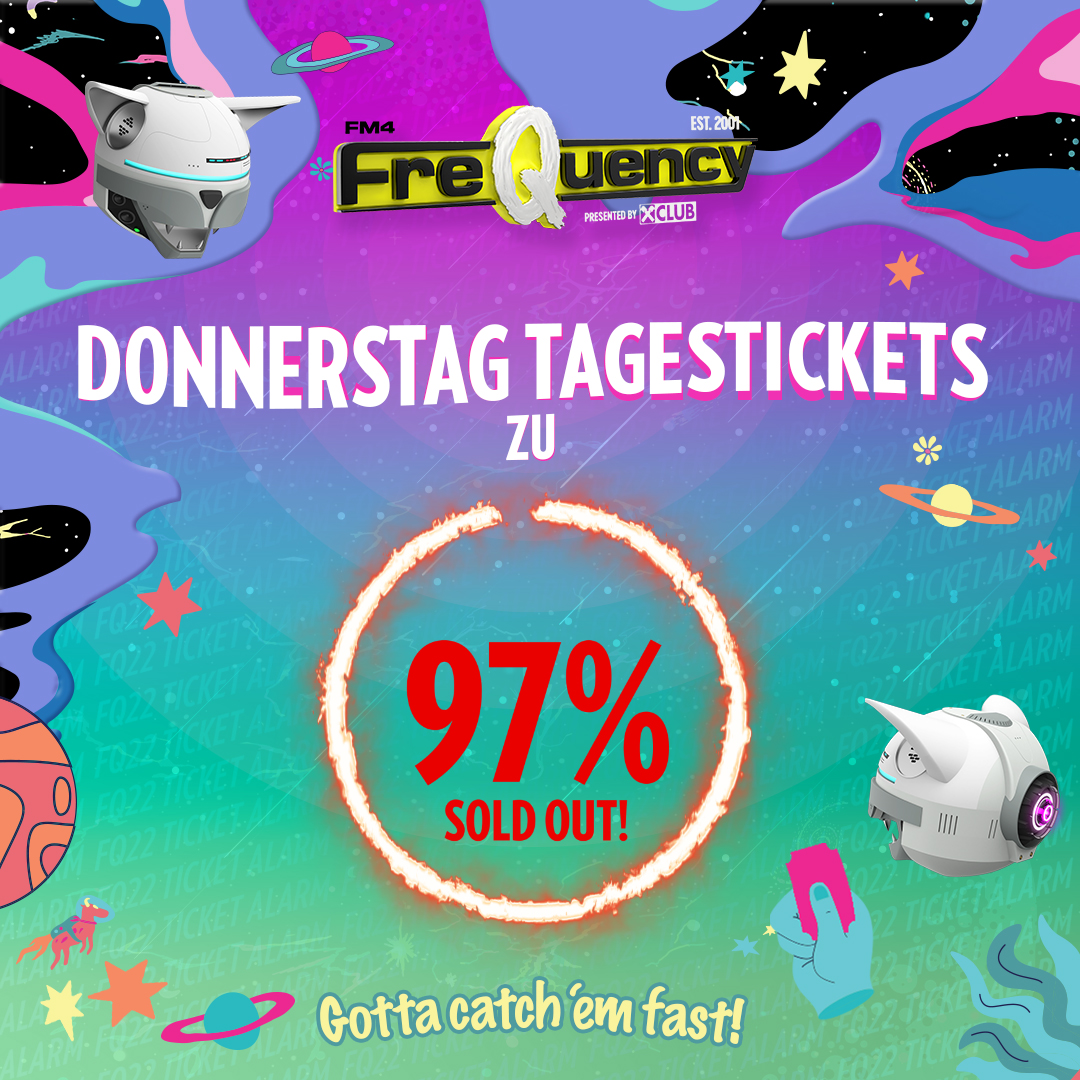 The next ticket category is soon SOLD OUT  👽 Leaving us with almost no day passes! Festival passes are also soon gone! 💥 Don't sleep and get your tickets before it is too late! For example HERE.
Freitag-Day-Tickets SOLD OUT!
23.05.2022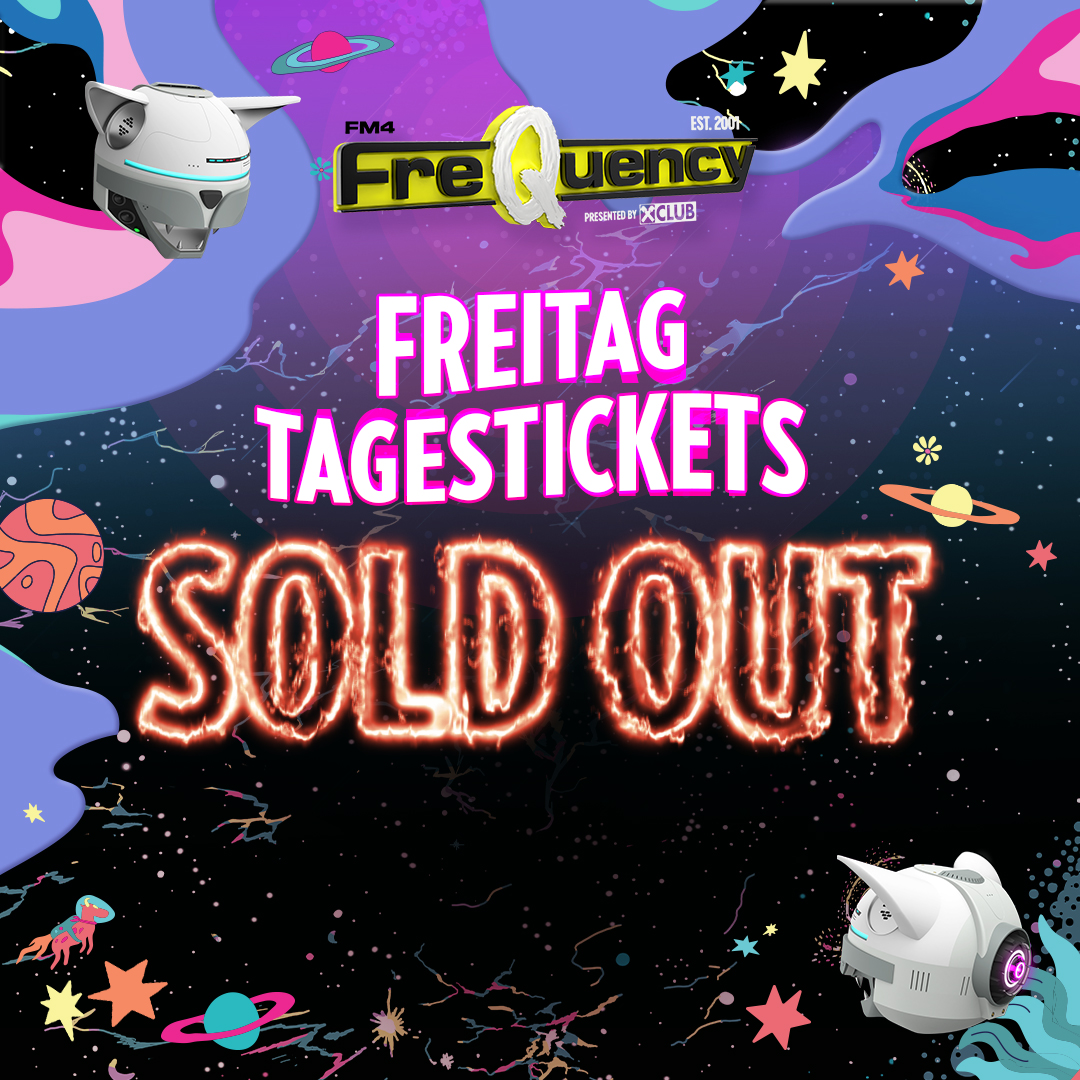 Low – Lower – Frequency ticket capacities! 🎫 After the saturday day-passes the next category is 𝙎𝙊𝙇𝘿 𝙊𝙐𝙏! 😻 Get your tickets NOW, before the Austrias biggest party is officially sold out!
A few tickets are still available HERE!
New bands announced!
23.05.2022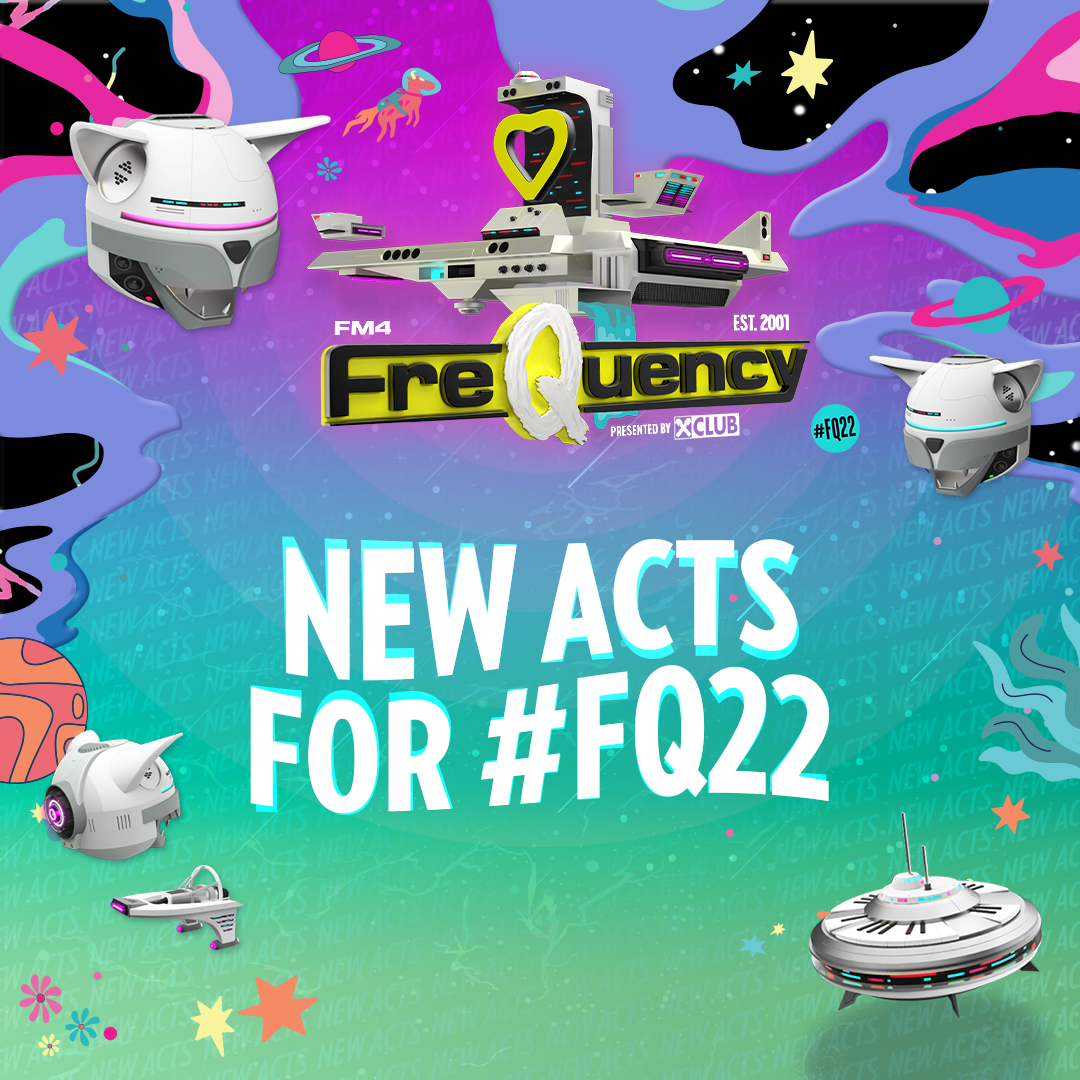 We have announced four amazing new acts for FQ22! Noah Cyrus, Eyelar, Blanks and Fleks are joining our spectacle at the Traisen! Do not wait too long and get your tickets HERE!
Day tickets for friday soon SOLD OUT!
23.05.2022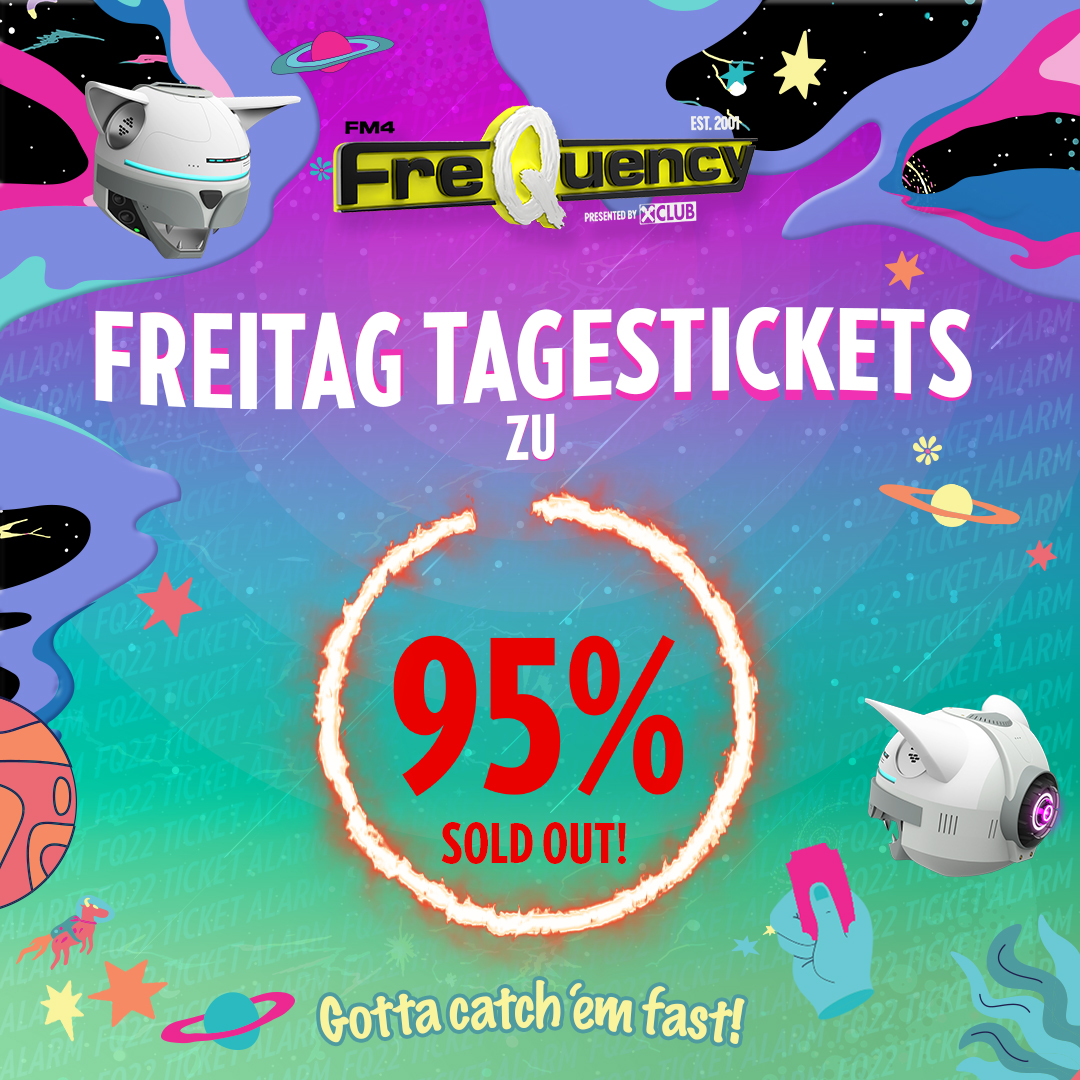 Dear Freq community, you guys are amazing! Our ticket sales are absolutely on fire right now. 🔥 Day tickets for Saturday were completely sold out in a short period of time – the next category to be gone are our day passes for friday! Better be quick and get your festival tickets now! 👽
Tickets are available HERE
Green Camping Sign-Up now possible!
23.05.2022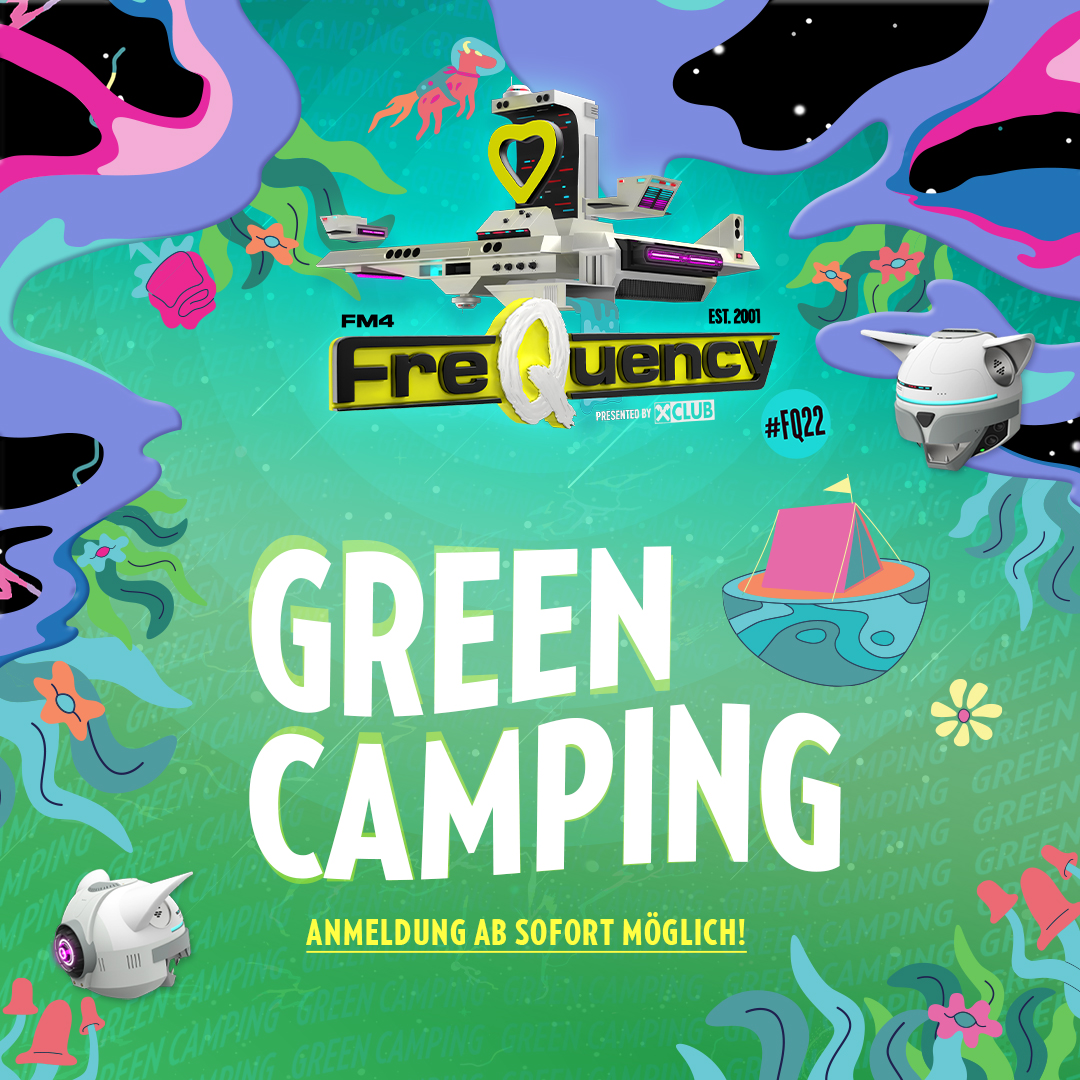 Party hard but clean! At the green camping area you will not drown in piles of trash and will only need a tiny amount of ear plugs! You will camp together with other people that value the protection of our environment and who are longing for a little bit more quiet and relaxation. This is the place for you if you don't mind going to the trash bins from time to time. 😉
Signing up is free and possible HERE!
Vote for your perfect FQ23 Line-Up!
23.05.2022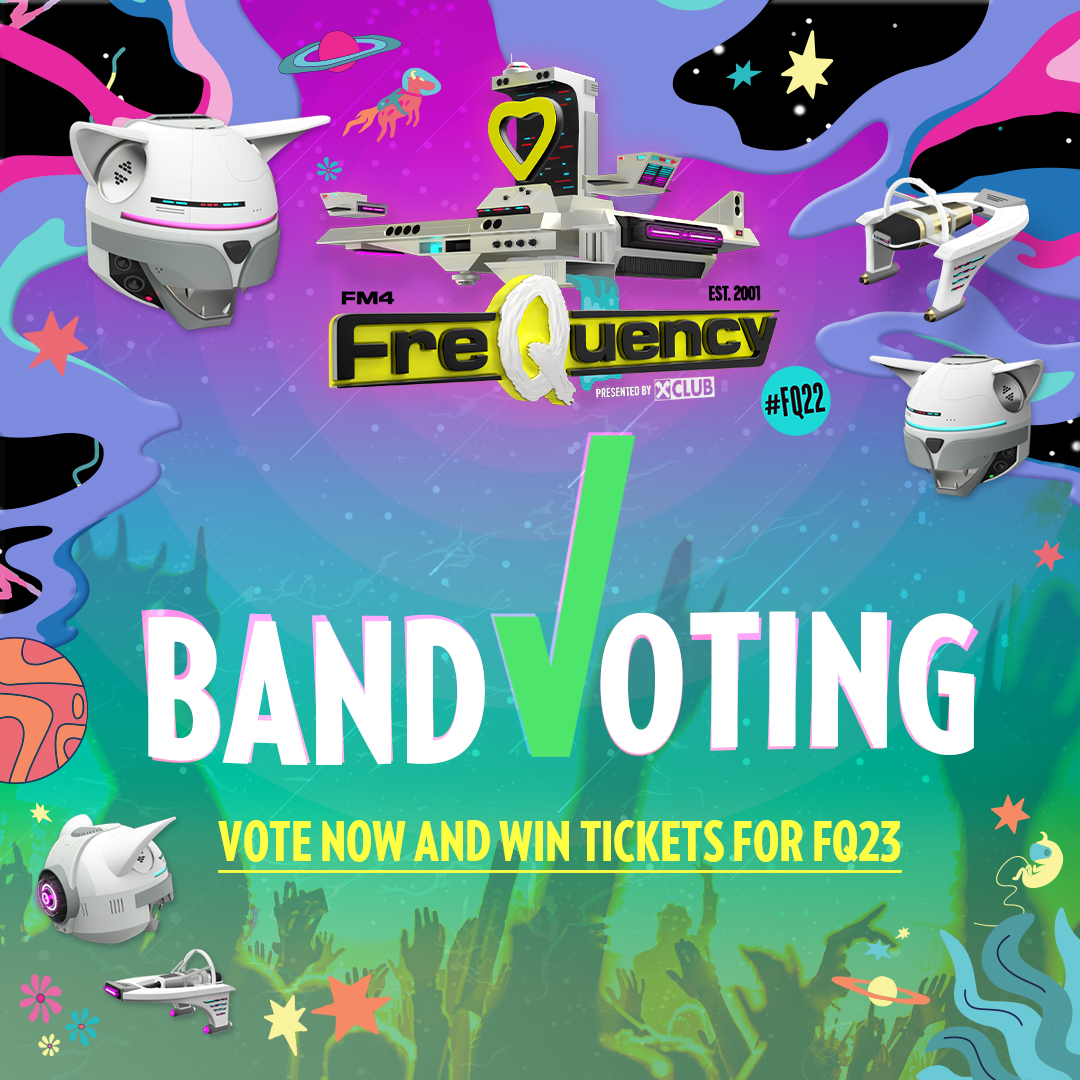 You want to see your favorite bands at Frequency Festival in 2023? Now is the time to vote! With a litte luck you might even get a free pass for next year. 😍
Klick this link to get to the Voting: https://bit.ly/BandVotingFQ23
Green light for FQ22!
23.05.2022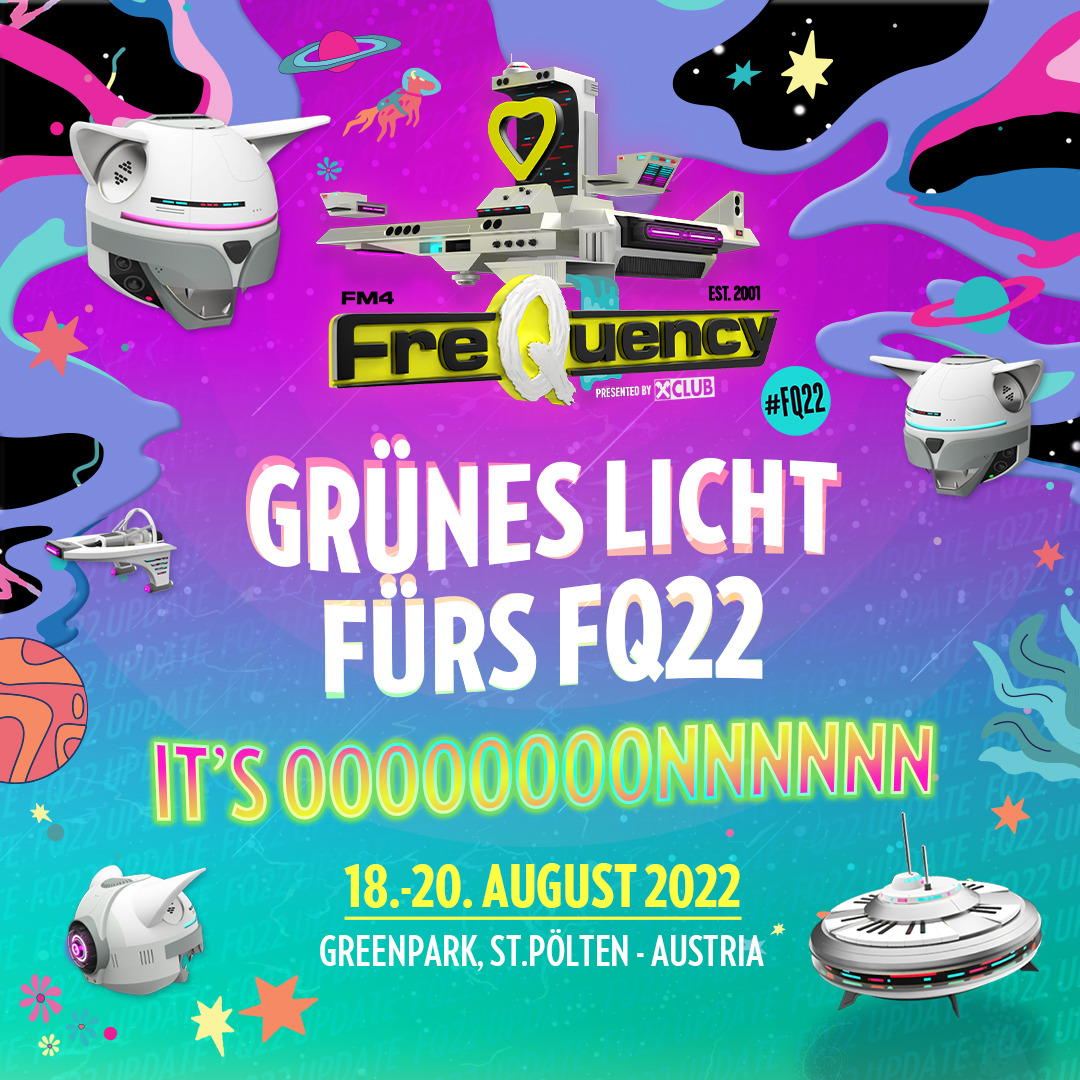 We reason to celebrate! The mayor of St. Pölten Matthias Stadler just confirmed to us at the official #FQ22 press conference that the festival can take place in August. 
 Secure tickets quickly at: frequency.at/tickets/ or bit.ly/FQ22Tix
#FQ22 Red Bull Stage
23.05.2022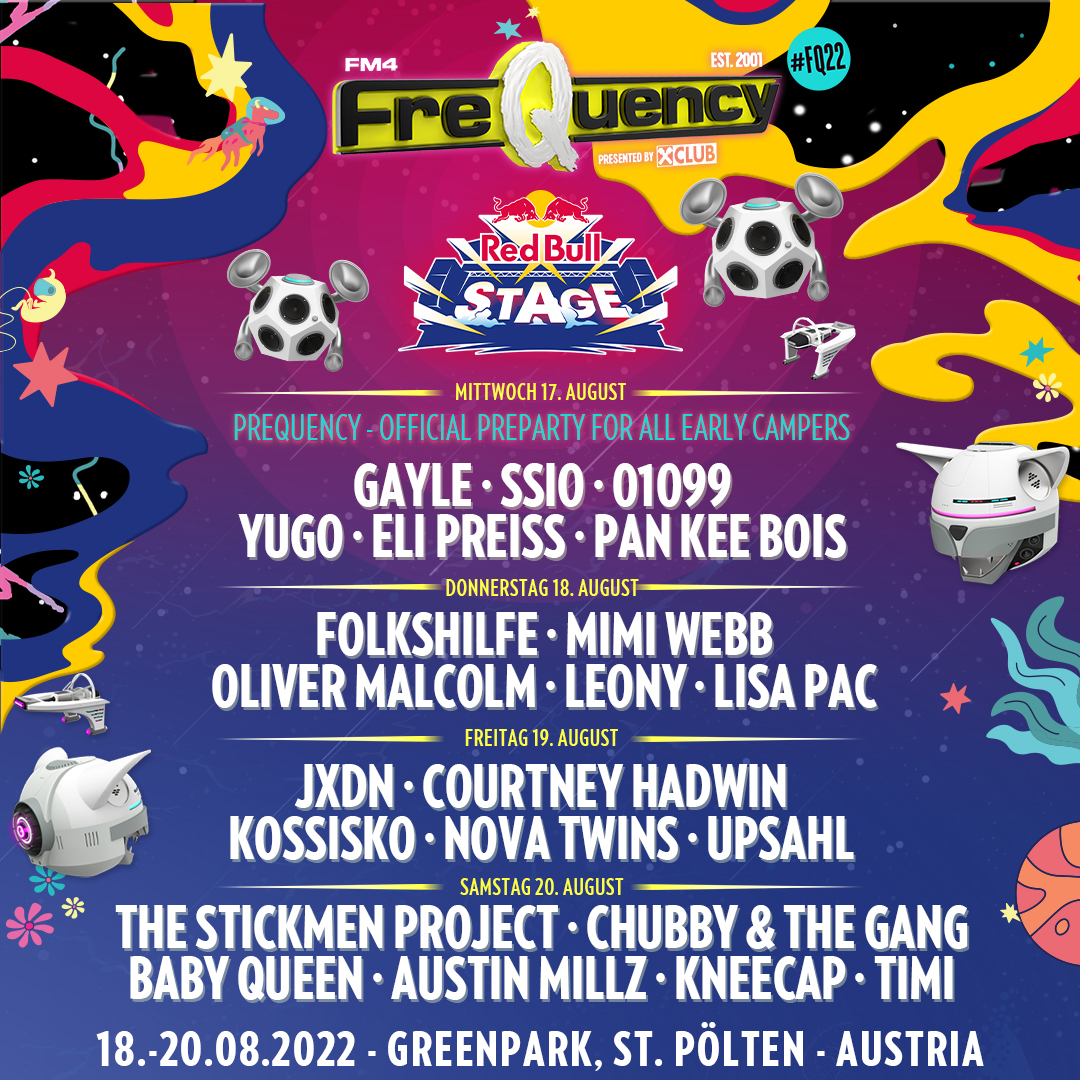 In addition to the 10 brand new acts + GAYLE, who has been leading the international charts with "abcdefu" for months, we are happy to announce that there will be a PREQUENCY again this year. On Wednesday (Aug. 17th) the official frequency preparty will take place for all early campers. You can find out all further info about Early Camping asap via our social media channels.
FQ22 Act Update
23.05.2022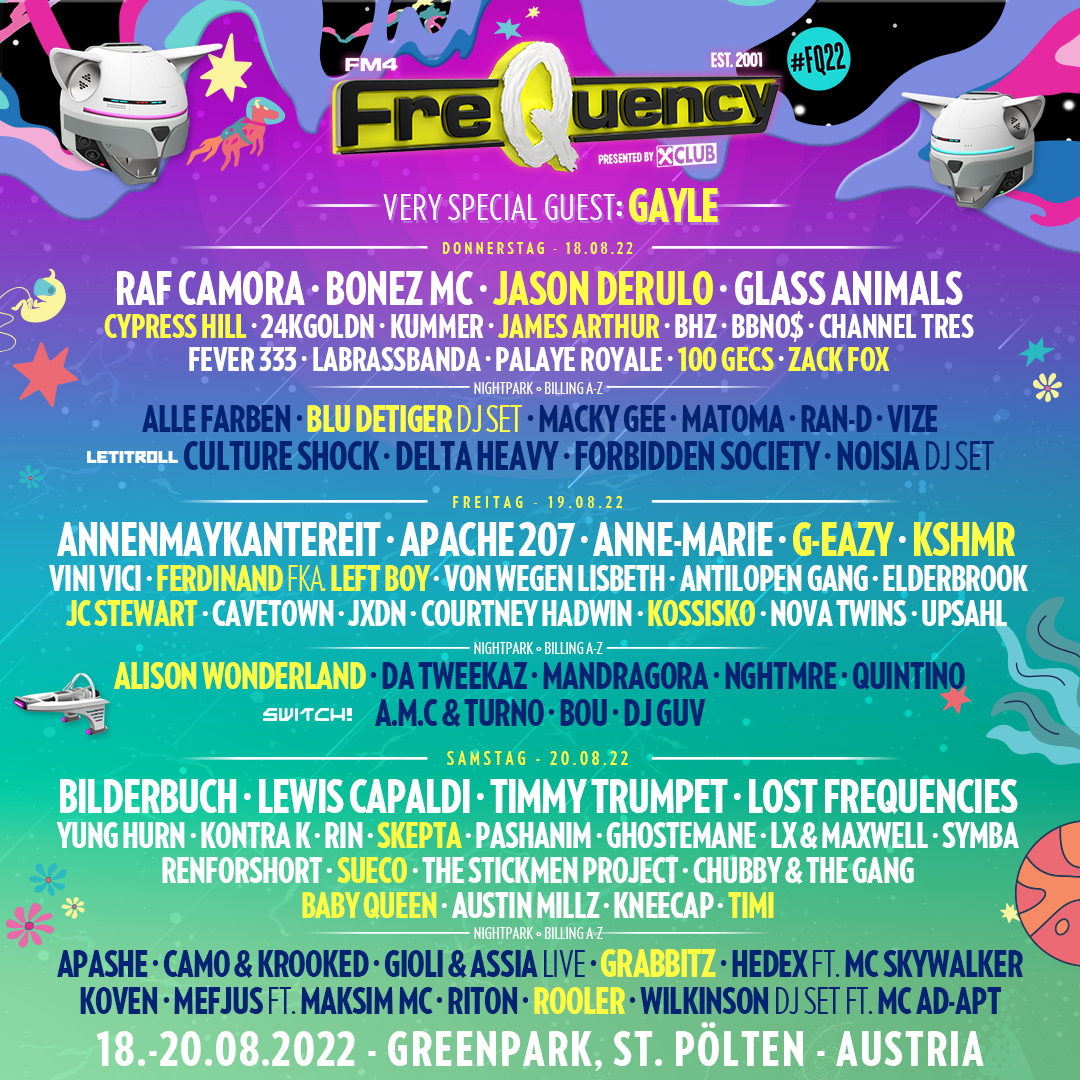 Neu mit dabei sind:  Jason Derulo, G-Eazy, Cypress Hill, Skepta, Kshmr, James Arthur, Ferdinand fka. Left Boy, Gayle, JC Stewart, 100 gecs, Sueco, Kossisko, Baby Queen, Zack Fox, Timi, Alison Wonderland, Blu DeTiger DJ Set, Grabbitz & Rooler.