VIP / BFF Festivalpass
VIP FESTIVAL PASS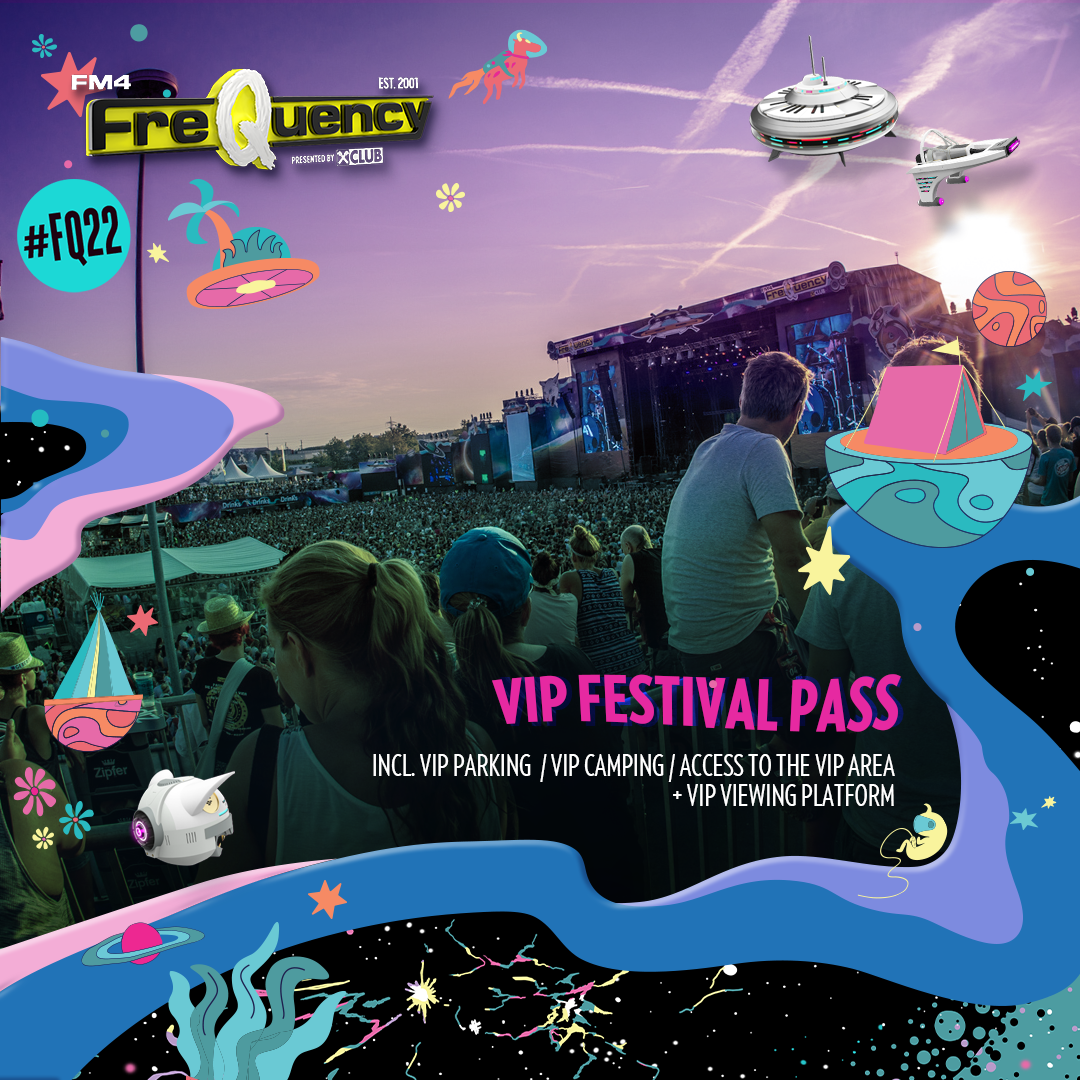 A VIP festival pass includes a 3-day festival pass as well as access to the VIP area. This area is located right next to the Space Stage and offers you a luxury toilet facility, a VIP bar and a VIP viewing platform with a great view of the stage. In addition, the VIP Festival Pass includes a VIP parking lot near the main entrance and a VIP campsite, which is located directly behind the main festival area.
VIP Fact Sheet:
Valid for all 3 festival days (18.08. – 20.08.2022)
Access to all stages
Access to the VIP area/VIP viewing platform
incl. VIP camping
incl. VIP parking (close to the entrance)
no food or drinks included
Click HERE to get your tickets.
——————————
BFF FESTIVAL PASS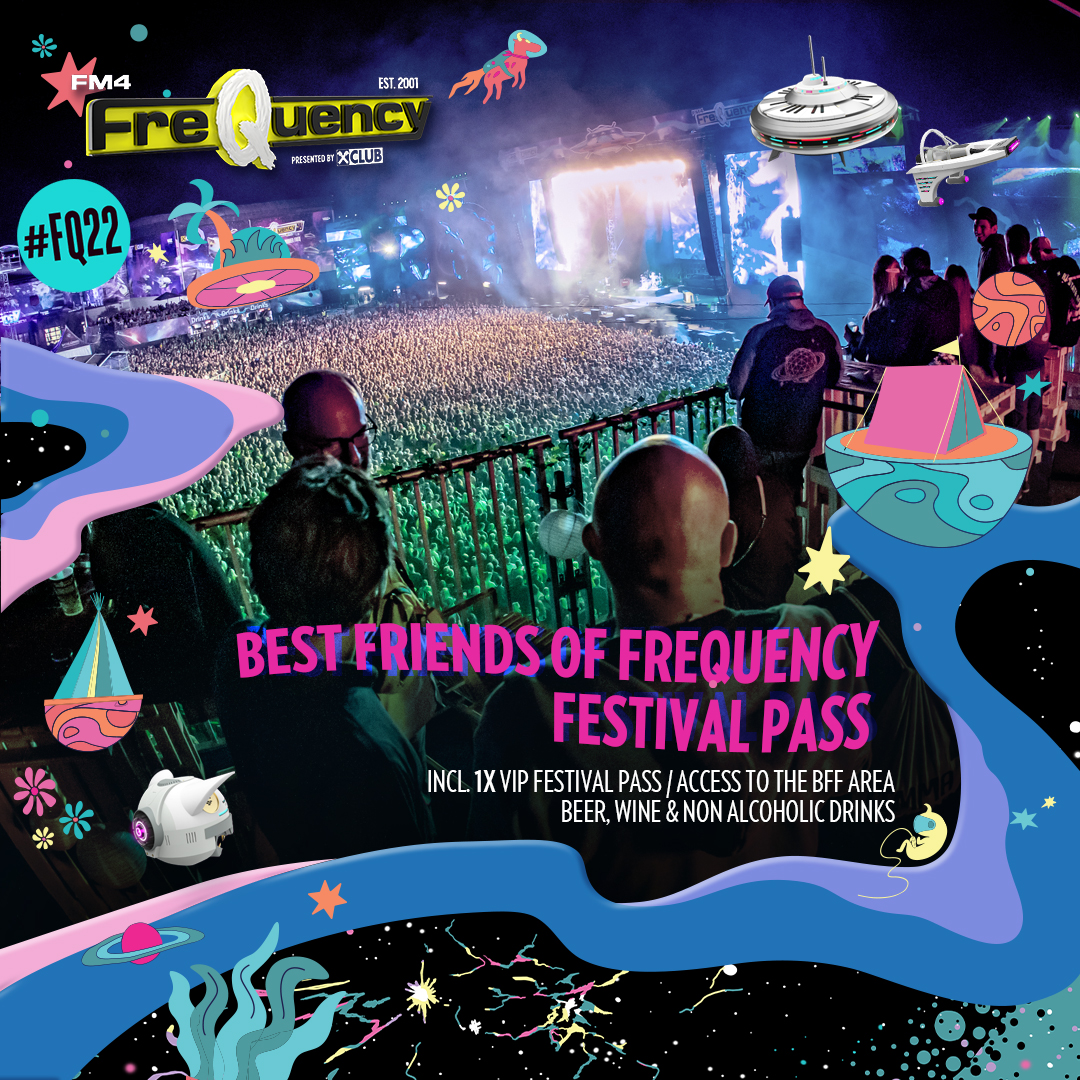 The Best Friends Of Frequency festival pass is the most comfortable way to spend your time at Frequency Festival and includes not only all the benefits of the VIP festival pass (see information above), but access to an exclusive covered area above the VIP viewing platform. This area is equipped with comfortable seating, its own cashless station and table service that provides you with free beer, wine and non-alcoholic drinks.
BFF Fact Sheet:
incl. beer, wine & nonalcoholic drinks (No Liquor)
Sheltered, exclusive area on top of the normal VIP platform
incl. 3 Day VIP festival pass (18.08 .- 20.08.2022)

VIP Camping
VIP Parking (near the entrance)

table service
Own cashless station
Cozy seating
Click HERE to get your tickets.
——————————