We Vote For Europe!
13.05.2019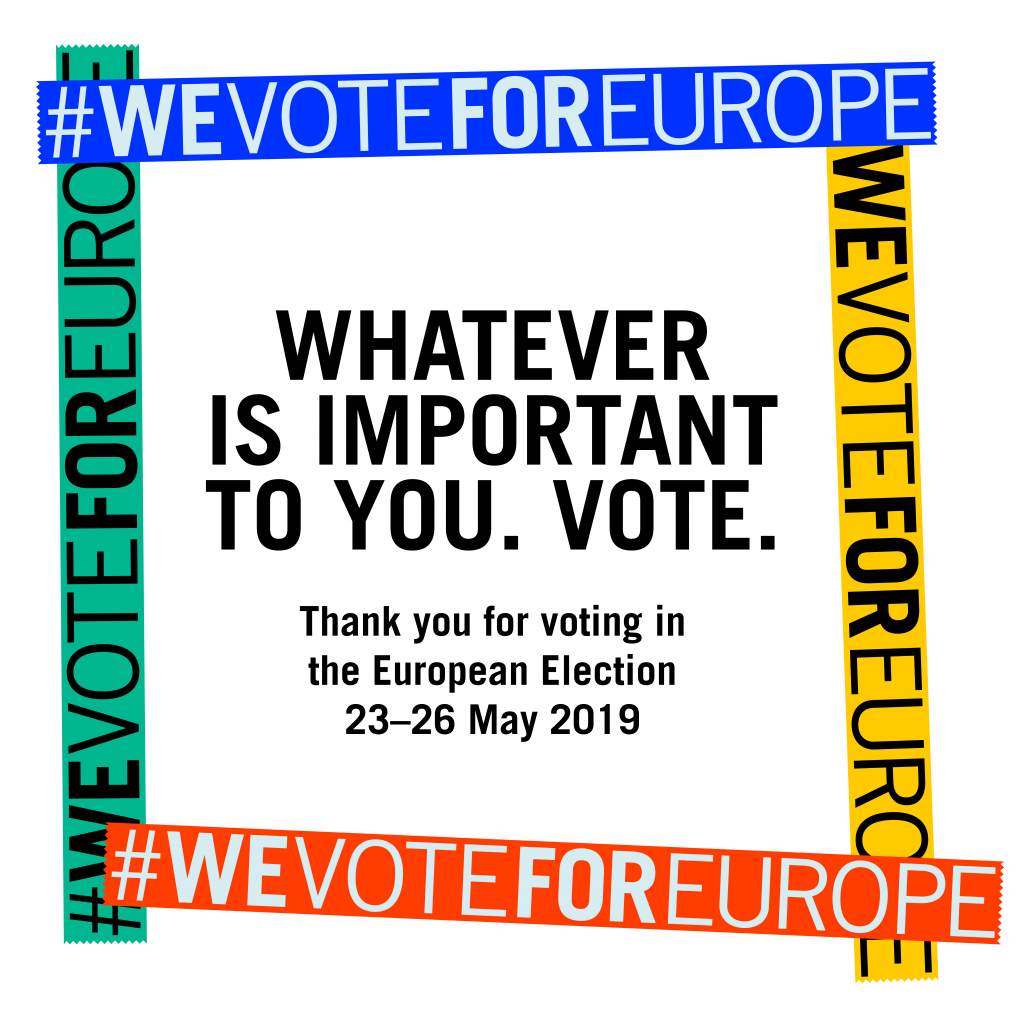 This #WeVoteForEurope campaign is an initiative of YOUROPE (the European Festival Association) for the European Parliament Elections (23 -26 May 2019)
"Today, we are told there is nothing left to fight for. And yet you fight. You fight for the climate. For the end of sexism, for the right to love who you love, and be who you are. You fight for the end of gun violence and injustices done throughout the world.
We, the festivals in Europe, try our best to keep up with you, and create spaces where everybody can be free and enjoy each other and the music.
Thank you for engaging. Thank you for celebrating your freedom at our festivals. Thank you for participating in the fight, for a better world and voting in the European Elections for a future in which we can continue to celebrate together at the European Festivals.
We want to show the effects of voting. We want to show the solidarity across Europe. We want to encourage everyone to vote in the European Election. We are saying THANK YOU for voting!
We would not have freedom of speech, protection of the environment, human rights, a free press and so many other achievements if it wasn't for VOTING.
So, THANK YOU!"