FOOD COURTS

MAINSTAGE
Outerspace
The Food Truck Hotspot at Outerspace offers a variety of international delicacies. With over 500 comfortable seats between shady trees, this food court offers enough space to enjoy the not-from-this-earth good dishes. From Latin American specialties, pastrami sandwiches, vegan and vegetarian delicacies on Austrian burger creations and hot dogs to delicate wraps and empanadas left nothing to be desired open!
Food Orbit
To offer even more culinary delights with food artists, we have created this year for you the visually spacey Food Orbit. The new hotspot for food trucks offers more shady seating directly overlooking the Ferris wheel and tempts with culinary delights such as dumpling variations and dumplings from the Bohemian Knödle Niklas; Hummus, falafel and oriental antipasti from Maza as well as Kasnockn and peasant spaetzle from Smile Event.
Galactic Fortress
If you growl with fire, laser and a good load of whimpering on the fat 360 ° C Galactic Fortress you do not have to search and march for a long time , Two, three times even to 150 BPM stomp and here is Galactic Fortress Food Court Cockaigne with a large selection for the quick hunger in between. Here you can expect finger food, Asian specialties, steak sandwiches, burgers and curry variations. For a sweet finish, we recommend you donuts, ice cream from Schöller or just sipping a coconut.
GREEN STAGE
In the Green Galaxy Food Court in front of the Green Stage you can relax and chill for a while.
Pizza, pasta, burritos, finger food, langos and / or sweet donuts will gladly help you! The Green Galaxy Food Court not only has a large selection of foodies with lots of delicious food to offer, but also faces the Chill Out Area, across the street.
one more thing and invites you with seating for a leisurely snack.
CAMPING
Interstellar Food Court
Not only in the core area but also on the campsite we have spared no expense and effort to pamper you culinary. Food Trucks and Breakfast Stations are spread out for you all over the campsite and are waiting for you to do something good. Here's a little sneak peek awaiting you at the campsite: sandwiches, pizza, pasta, finger food, stuffed pitas, Asian and Indian specialties, steak sandwiches, burgers, steamed dumplings and much more! If the spit stays away, you can wet your lips with a coconut or Espresso coffee.
Hofer Snack & Chill Area powered by volume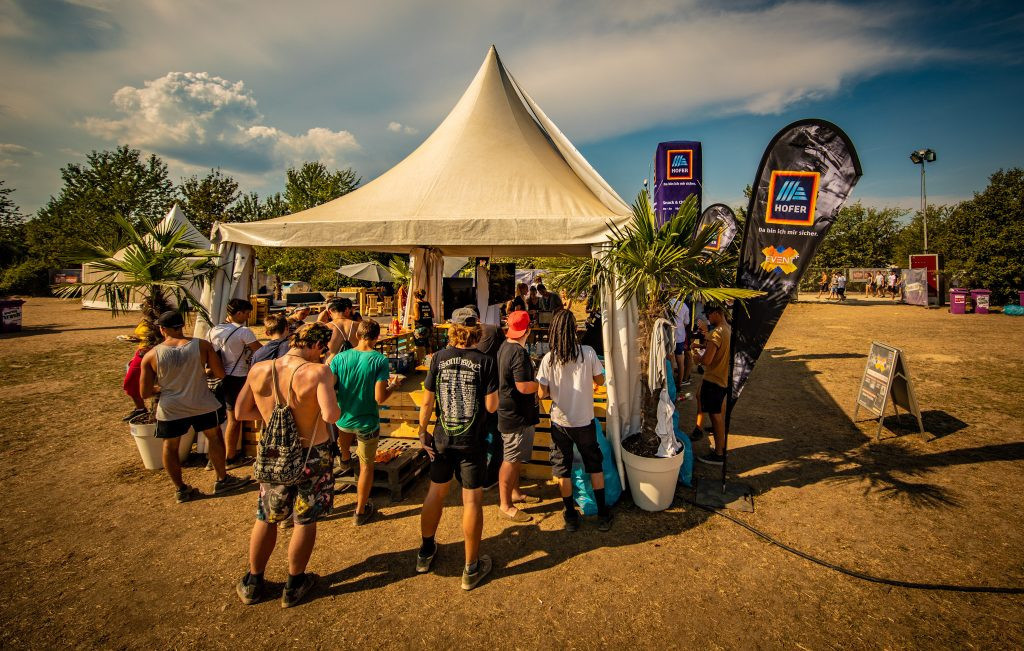 What should not be missing from the Frequency Festival this year? The HOFER Snack & Chill Area powered by VOLUME!
If you are looking for relaxation on shady spots with chilled beats, this is the place for you. Entertainment is also taken care of: capture your personal Frequency moment on a photo and share it with #hofereventplus on your public Instagram account – you can pick up the printout at the Hashtagprinter in the HOFER area and you'll automatically get into the lottery pot for the Win a HOFER shopping voucher worth € 20 each.
You have purchased your Frequency Festival Pass at HOFER? All the better! With it, you can pick up a free sandwich and a non-alcoholic drink on all festival days and even upgrade with contact grills and free sauces at our sandwich pimp station for the perfect culinary treat.
One or the other surprise is still waiting – so it's worth a visit!
Inzersdorfer Warm-Up Standl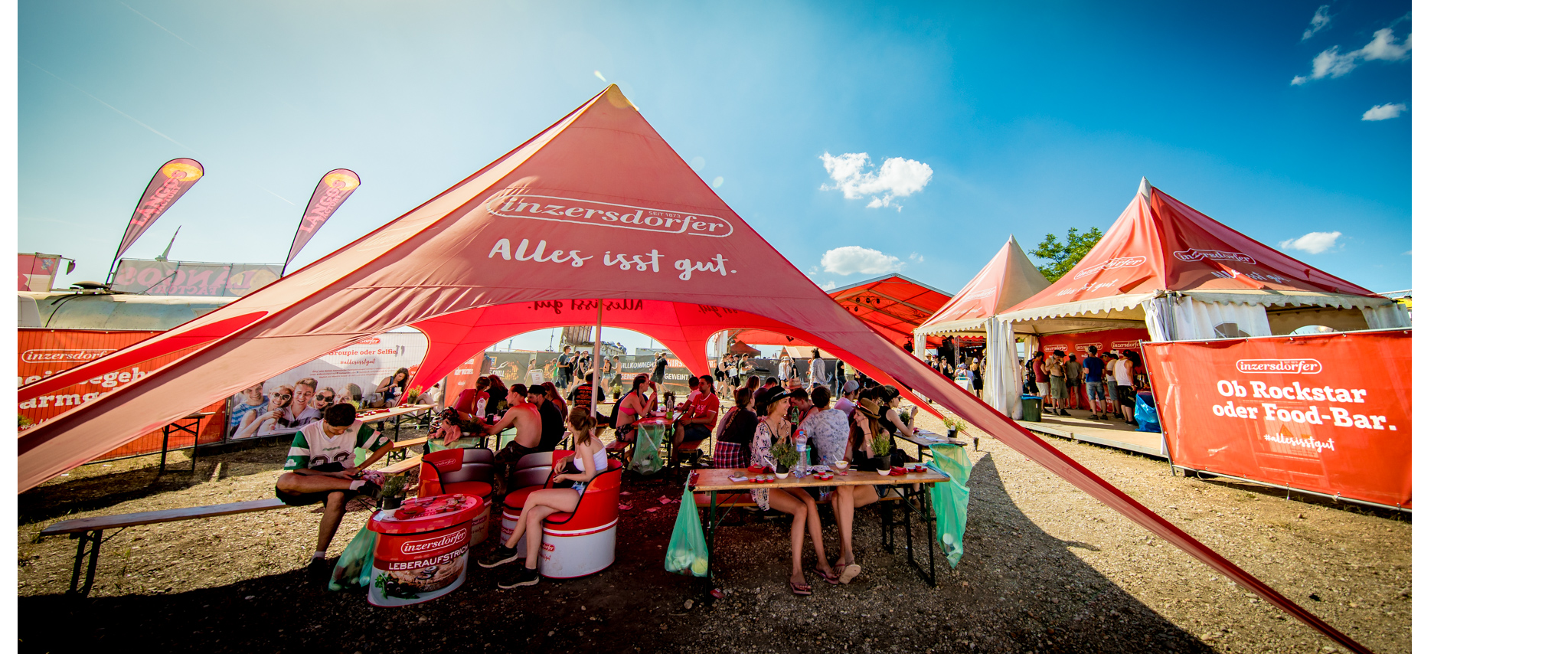 If Hangoverbreakfast or Pre Game Food? Everything is eating well! Because the Inzersdorfer Warm-Up Standl warmly welcomes you to the Frequency again this year. In addition to a best-of-popular Inzersdorfer courts, the new PURE BEEF chili awaits you, which you can try for free on site! You can also warm up your own food in the microwaves for free or simply hang out in the cozy "Chill-Out Lounge".
Hyperfrüh Spaceschoppen
We invite you to the hearty urban brunch on Hyperspace in front of the Ö3 Silent Disco!
Thu, Fri, Sat from 11:00 – 14:00 o'clock to cheer!